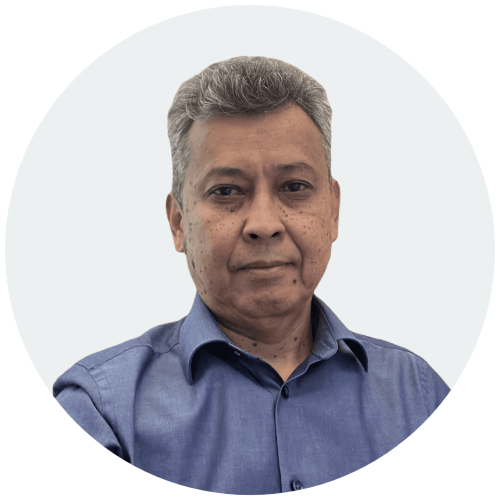 Salamat Imanakunov
Laboratory Manager
Stewart Assay and Environmental Laboratories
Salamat Imanakunov Laboratory Manager
Education:
o 1984-1992 Study of Nuclear Chemistry Technology in Moscow Chemical Technology Institute, Moscow, Russia. Graduated in 1992 as a
Diplomed Engineer-Chemist-Technologist.
o 2001 By decision of the National Attestation Comission of the Kyrgyz Republic the degree of Candidate (Ph.D) of Engineering.
Work experience:
o 1992-1996 Laboratory of Industrial Ecology, Institute of Chemistry and Chemical Technology of National Academy of Sciences,
Bishkek, Kyrgyz Republic. Researcher.
o 1996-1998 Branch of Alex Stewart (Assayers) Ltd., Bishkek, Kyrgyzstan. Senior Inspector.
o 1998-present Stewart Assay and Environmental laboratories LLC, Kara-Balta, Kyrgyzstan. Laboratory Manager
Areas of expertise: Sample Preparation, Fire Assay, AAS, Sampling, Laboratory Management, QA/QC systems. Quality management (ISO 9000, ISO 17025), Use of computer (Various Windows versions, MS Office Applications, Networks and Internet).
Language Skills (5- basic, 1-excellent, 2 - fluent):
Language Speaking Reading Writing
Kyrgyz (native) 1 1 1
Russian 1 1 1
English 2 2 2
Session 5: Solutions that enhance safety, efficiency and productivity of mines
Activities of the testing laboratory Stewart Assay and Environmental Laboratories
Presentation regarding activity of testing laboratory, start date of activity, analysis methods, some words about our LIMS system, structure of the lab, short information about departments with pictures and description, services we provide, quality assurance system including accreditation information.
---